These are pics of my new East Indian micro-penis boy, Rick. What a loser he is! He's about 5′ 6″ tall, 215 lbs, and he has a HUGE fat gut! He spends at least half the day masturbating to beautiful white women like ME (of course), Paris Hilton, Jessica Simpson, and Britney Spears.
One of his BIGGEST fantasies is to be wrestling naked with a well-hung guy and have him eventually rape his man cunt, while a bunch of my girlfriends and I watch and video tape it! Hmmmmm… might be worth the trip for him to come up from Florida to watch that!
The funniest thing about these pics are that these show his penis HARD! That's as big as it gets! No wonder he masturbates all day. What girl would want that???
Okay, loser boy! Now that I put your pics up… I expect a big tribute!!!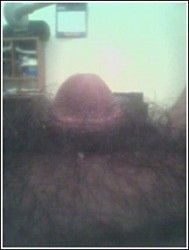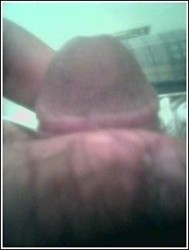 2 Responses to "Check out this little inch worm!!!!!"