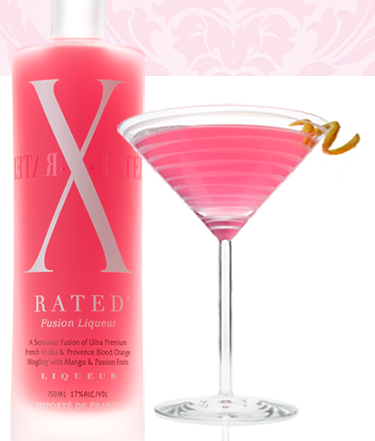 Look at this YUMMY liqueur I just ran across.  It's called X-Rated Fusion Liqueur.  Not only is it PINK (which is my SIGNATURE color)… but I truly believe they must have named this after me!
This is how the website describes it:  "Award-winning X-rated Fusion Liqueur is a unique, exotic fusion of ultra-premium French vodka and 100% pure, organic fruit juices including rich blood oranges from Provence in France, with a taste of mango and passion fruit from Brazil.  Drink pink and discover why it's called X-rated."
You can check out their website here:  X-rated Fusion Liqueur.   There's lots of recipes on there as well.  I think I will pick up a bottle for this weekend!