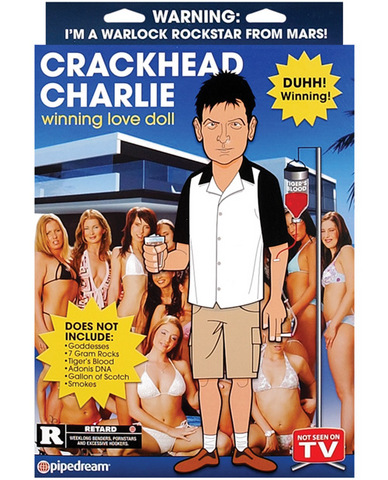 OMG!  I laughed so hard when I saw this!  You can now get your own Charlie Sheen blow-up doll!  This is how the website describes it:
"He's high on himself and full of hot air! You don't have to be a slutty porn goddess to party with this bitchin' rockstar from Mars. The Crackhead Charlie Winning Love Doll from Pipedream just needs air and this neurotic nutjob will show you his two and half personalities, warlock, fangs, fire-breathing fists and Adonis DNA. Does not include tiger blood. "
For all you BIG perverts that have been lusting over Miley Cyrus ever since she started playing Hannah Montana… they have a Miley doll, too!