KEVIN!!!
I have probably seen thousands and thousands of cocks by now.  Over half of my callers want to send me pictures of their penises.  (I don't even ask… but my email box gets filled!)  And now that I've been watching you guys on cam the last few years… I get to see even MORE cock! 
I really am pretty shocked by some of the smaller *ahem* cocks I have seen, but this one takes the cake!  When I told him his was the tiniest PIN DICK I had ever seen, and that I wanted to post it on my blog, he was EXCITED!!! 
So now…
I give to you…
(Drumroll)…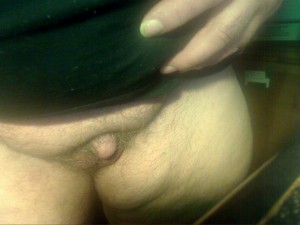 It STILL cracks me up every time I look at it!  It makes me think of a little doorbell–just reach over and "DING-DONG!"  (Oh… did I mention Kevin likes to wear PANTIES sometimes??  I guess his poor teeny-peeny would get lost in a pair of boxers!)
Kevin knows his dicklet is tiny.  I've known him a couple of years now and he's CONSTANTLY trying any kind of pill or cream on the market to make it bigger.  He's now currently trying X-Lotion.  It says on the website "Simply apply X-Lotion daily and watch your penis grow.  It's fantastic!"  He's already gone through 3 of the 6 bottles he purchases just last month!  He promised me I could put an AFTER pic of him when he's done.
Oh… and feel free to COMMENT on Kevin's pic.  He truly wants to hear what anyone has to say about it! 

  Have fun!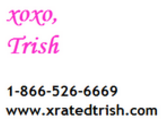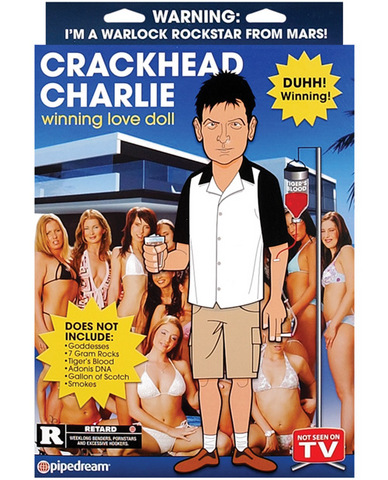 OMG!  I laughed so hard when I saw this!  You can now get your own Charlie Sheen blow-up doll!  This is how the website describes it:
"He's high on himself and full of hot air! You don't have to be a slutty porn goddess to party with this bitchin' rockstar from Mars. The Crackhead Charlie Winning Love Doll from Pipedream just needs air and this neurotic nutjob will show you his two and half personalities, warlock, fangs, fire-breathing fists and Adonis DNA. Does not include tiger blood. "
For all you BIG perverts that have been lusting over Miley Cyrus ever since she started playing Hannah Montana… they have a Miley doll, too!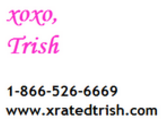 I've had a few calls with my new panty boy since I first "introduced" you to him in March. He is sooo much fun to watch on cam! He absolutely LOVES putting on a panty show for me. Look how precious he looks in these yellow RUFFLED panties: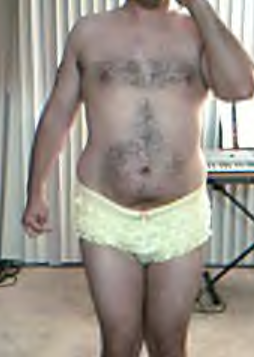 He's got another pretty ruffled pair he likes to wear for me as well: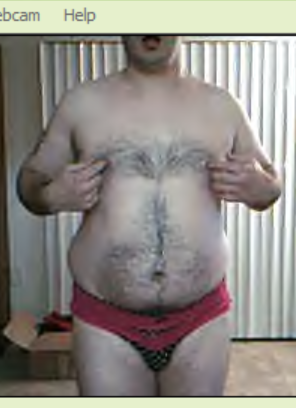 Yes… he's touching his nipples!

 Once he puts those panties on he gets sooo turned on!  We like to play a little game where I've "hypnotized" him and when I say the magic word… he puts his arms up in the air and starts twirling like a ballerina.  While he's doing this, he says, "I'm a little girl… I'm a little girl."
By this time, he's SUPER-HORNY and ready to get down to business!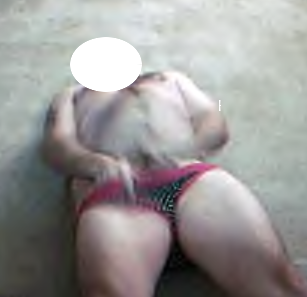 He would DIE if he knew I was taking screen shots every time he called!  ha ha   At least I was nice enough to block out his face… THIS TIME!!!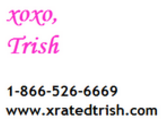 Soooooooo… one of my frequent callers (Josh) has been begging me to pimp him out on Craig's List.  A couple of weeks ago, I gave him his wish!  Here's the ad I posted for him.  (Click on the pic to make it bigger):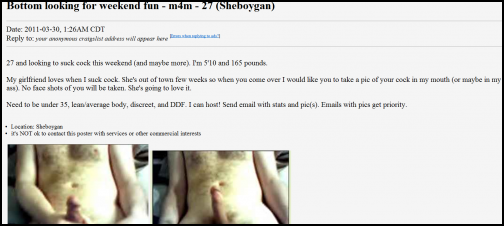 He got quite a few emails.  Who knew there were so many horny bois in Sheboygan???  We picked one out and Josh headed out to his house one Saturday night about 2 am.  We had two rules:  (1) He had to call me as soon as he got to the guy's house so I could listen to the WHOLE thing, and (2) He had to have the guy take pics of Josh sucking his cock for me and my blog!

It was VERY hot to hear Josh slurping and gagging on this guy's BIG cock.  But… there was another hole to be filled!  Josh bent over and let the guy fuck his tight little ass!  The guy had to take it slow because he was about ready to blow his load.  I wanted all the cum to be on Josh's face, so Josh turned around and he shot a big load in his mouth and all over his face!
Here are a few of the pics from that night.  Unfortunately, it was pretty dark in the guy's apartment, but you get the idea!  You can see Josh holding the phone while he sucked so I could hear it all!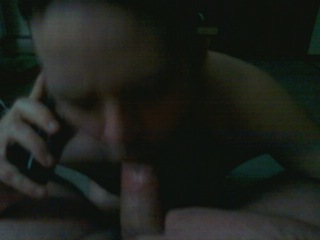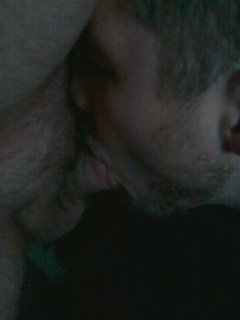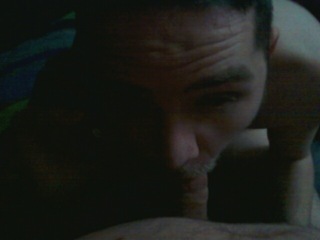 So which one of you COCKSUCKERS wants to be next???


Josh Basso, from Tampa, was arrested for making phone sex calls to 911.  He said his cell phone ran out of minutes and 911 was the only number he could call for free.
Basso faces a misdemeanor charge of "misuse of wireless 911 system." He is not the sharpest tool in the shed. Basso called 911 four times Wednesday before being arrested at his home. When officers asked him where his cell phone was, he appeared to be shocked, responding, "How did you know I had a cell phone?" The responding officer then dialed the number that was recorded by dispatch – Basso's phone starts to ring. Finally, the desperate loser fessed, "I did it! I did it."
He gets MY vote for LOSER of the year!


EVERYONE knows you shouldn't text while driving, right? And CLEARLY everyone knows you shouldn't shave your privates while driving, right? WRONG! This woman obviously missed that memo!!
Check out the rest of this crazy story here:
http://wendyista.blogspot.com/2010/03/woman-crashes-car-while-shaving-her.html


His name is Daniel (but I think I'm going to have to come up with a PRETTY name for him)!!!  He has QUITE the panty collection, too.  When he calls he likes to get on cam for me and give me a little panty fashion show.  He can't seem to keep his hands off his nipples while he's strutting around in his panties.  Before you know it, he's twirling around with his arms up in the air like a little ballerina saying, "I'm a little girl!"  Cracks me up every time!  Here's a couple of pics of him that he sent me in confidence.  Shhhhhhhh…. don't tell him I posted them here!!!