Soooooooo… one of my frequent callers (Josh) has been begging me to pimp him out on Craig's List.  A couple of weeks ago, I gave him his wish!  Here's the ad I posted for him.  (Click on the pic to make it bigger):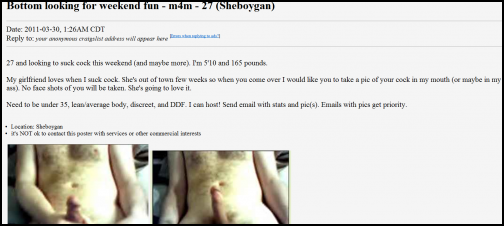 He got quite a few emails.  Who knew there were so many horny bois in Sheboygan???  We picked one out and Josh headed out to his house one Saturday night about 2 am.  We had two rules:  (1) He had to call me as soon as he got to the guy's house so I could listen to the WHOLE thing, and (2) He had to have the guy take pics of Josh sucking his cock for me and my blog!

It was VERY hot to hear Josh slurping and gagging on this guy's BIG cock.  But… there was another hole to be filled!  Josh bent over and let the guy fuck his tight little ass!  The guy had to take it slow because he was about ready to blow his load.  I wanted all the cum to be on Josh's face, so Josh turned around and he shot a big load in his mouth and all over his face!
Here are a few of the pics from that night.  Unfortunately, it was pretty dark in the guy's apartment, but you get the idea!  You can see Josh holding the phone while he sucked so I could hear it all!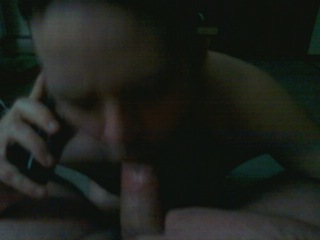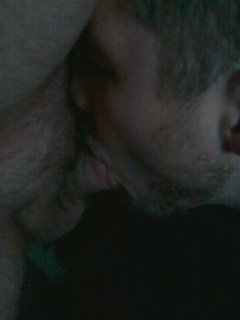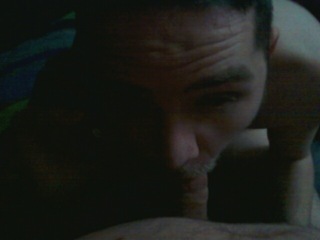 So which one of you COCKSUCKERS wants to be next???