Remember my caller, "Bob," who likes to insert things down into his pee hole?  (You can read about him HERE! )  Well… we had another little cam session last night!  And THIS time… he inserted the handle of a plastic SPOON inside his hole!  I kind of wish the spoon was colored (instead of clear), so it would have showed up better on these pictures… but I can assure you… he did the deed!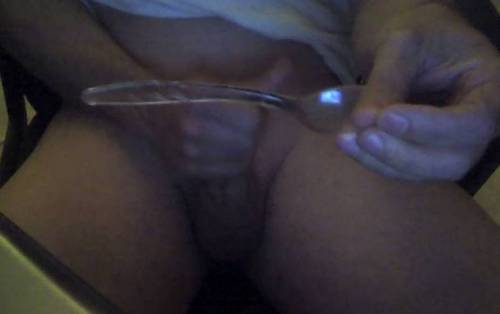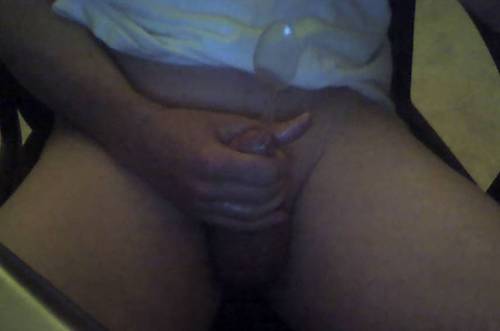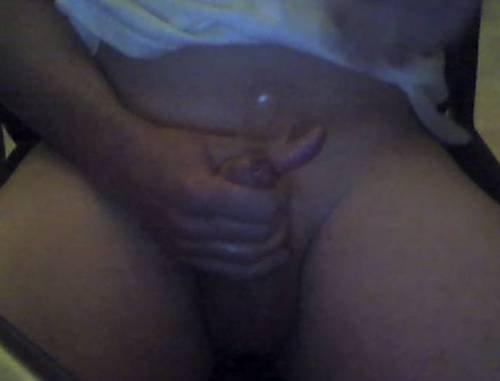 And… Ta Daaaaaaaa!!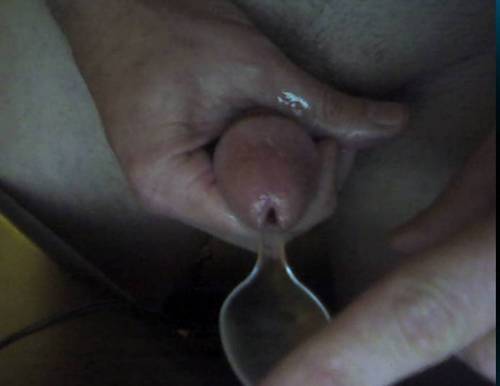 I love my cam guys!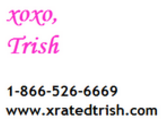 A couple of years ago, I posted about a guy that I watched on cam while he inserted a crochet hook down into his penis!!  Here's that post to refresh your memory:
http://xratedtrish.com/wordpress/2009/04/16/i-was-hooked/
Well… last night he was back and I took LOTS of screen shots to share with everyone!  I have gotten more comments about that post than any other.  So if you had any doubt it happened… here's the proof: 
Here's "Bob" inserting the crochet hook down into his pee hole (with the hook side down)!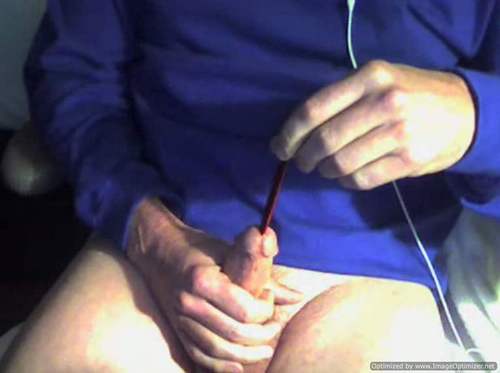 Now here he is pushing it deeper into his penis!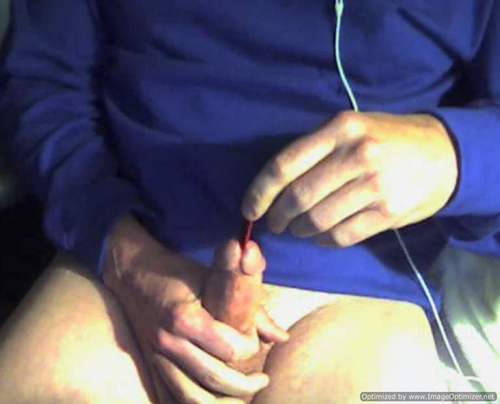 Now it's ALLLLLLL the way in!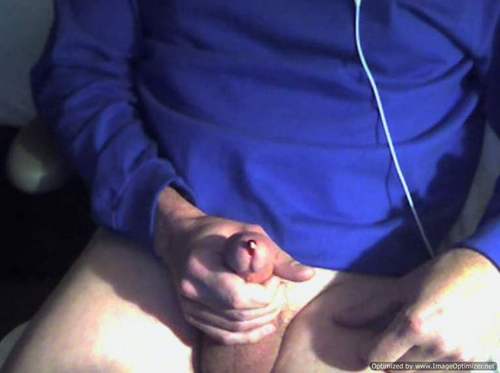 A few strokes of his hand and the cum PUSHES the crochet hook up and out of his penis!!!  Awesome!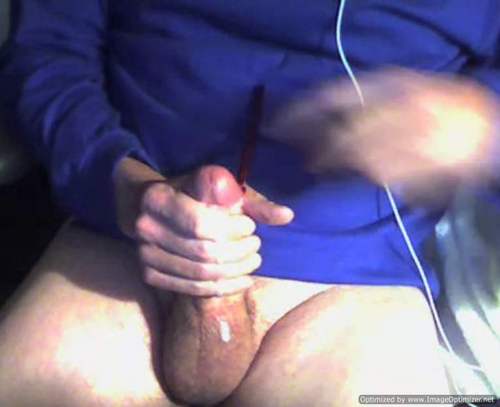 Anyone else want to try this or something similar?  Call or email me!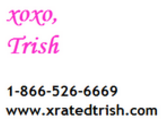 I absolutely LOVE being a phone sex operator!  But sometimes… I have to admit I get some VERY strange requests!  And… every once in a while… I do turn down a call.  Here's an example of one such call I got tonight:
Caller:  Hey Trish, I'm looking for a really kinky girl tonight to do a fantasy with me.
Me:  Okay… what would you like to talk about?
Caller:  I'm looking for a girl that will talk about helping me CUT MY DICK OFF!!!!
Me:  Ummm, sorry… I'm not that girl!!
Caller:  Okay… bye.
I'm at a loss!  Oh well… I'm sure he'll find someone that will talk about that fantasy with him!  I'd rather talk about SUCKING and FUCKING!