It's been AGES since I've spoken to Steve from Los Angeles.  Too, too long!  But he called me last night and the night before, and we had a blast!  Steve likes to play my favorite Niteflirt game, "Raise-the-Rate!"  This is where we start out our call at one price… then as the call progresses, I raise the rate he has to pay to talk to me!  Each time we hung up, I doubled the price he had to pay to call back!  After all… I'm worth it.  Steve knows I'd never give him the time of day unless he was PAYING me!  Eventually I give him permission to stroke his little cock, while he recited his mantra:  "I have to pay Trish to jerk off." 

  Music to my ears!
Of course, there's a CUM TAX before he's allowed to cum (IF he's allowed to cum) and he always has to ask permission first.  Last night I did let him cum since he had also called me the night before.  He begged me to write about him in my blog.  I should be charging him for this post, but I'm in a good mood.

So who wants to play Raise-the-Rate with me next???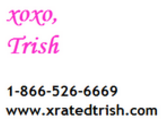 I have seen THOUSANDS and THOUSANDS of cocks during my phone sex career.  Guys are always wanting to send me pictures of their penises.  Plus, every day I probably watch a half dozen or more of them on cam.  I'd say most guys fit into the "average" category, which is probably why they named it that, huh?  😉 
Then there was Kevin.  Kevin won hands down as the smallest.  To refresh your memory, you can check him out here!  But now I've found my #2 guy, Dustin.  It's really quite a shame, too.  He's got a lot of other things going for him–  He's decent-looking.  He has a nice body.  He just wasn't blessed "down there."  Let's all take a look at Dustin's pictures: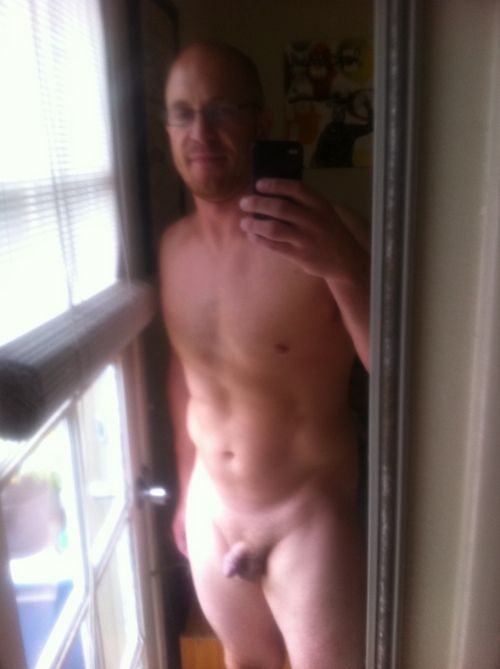 Maybe in that picture he was hoping the sunlight would make it grow or something?  I don't know!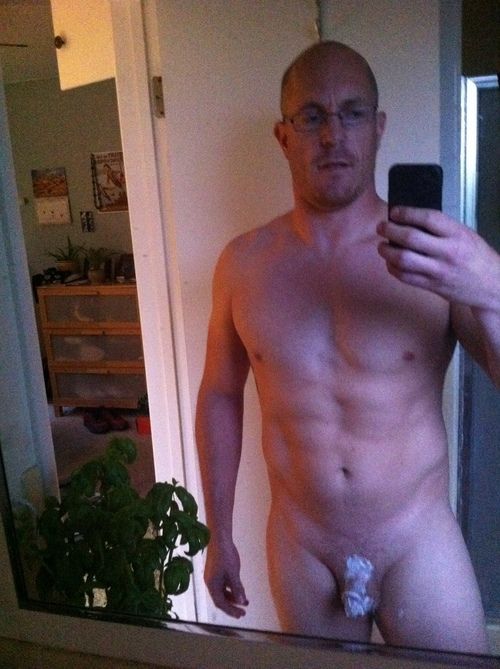 Slather on the penis-enlargement cream, Dustin, and hope for the best!  😉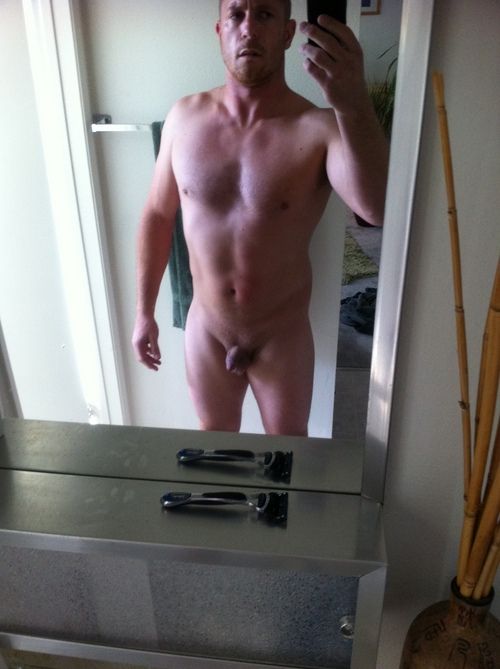 So… what did you all think?  Feel free to leave comments below!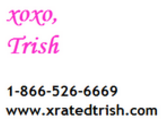 I've had SOOO many requests for more pics of Tyler, so here they are!  Make sure you look through the entire post, because there's a special treat at the end!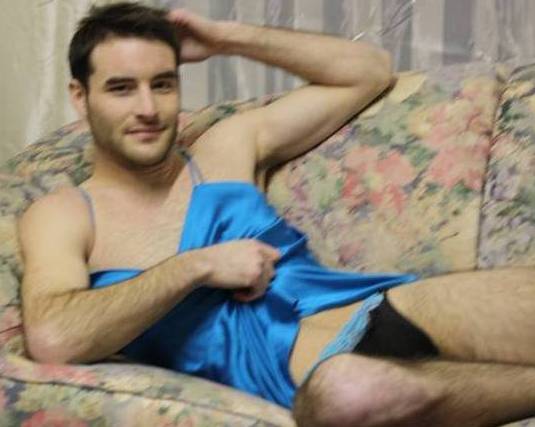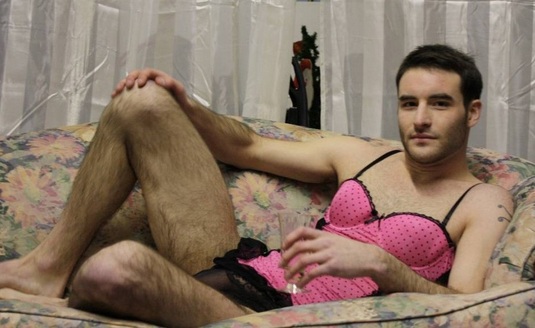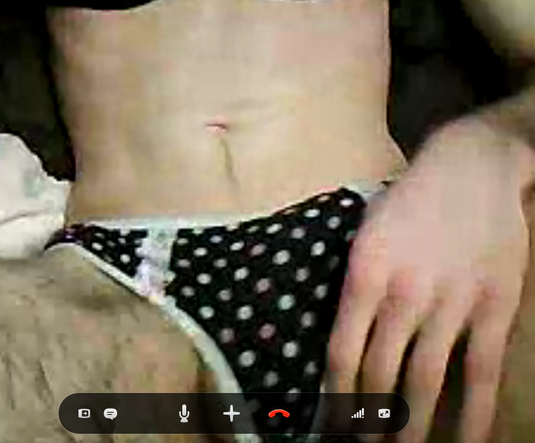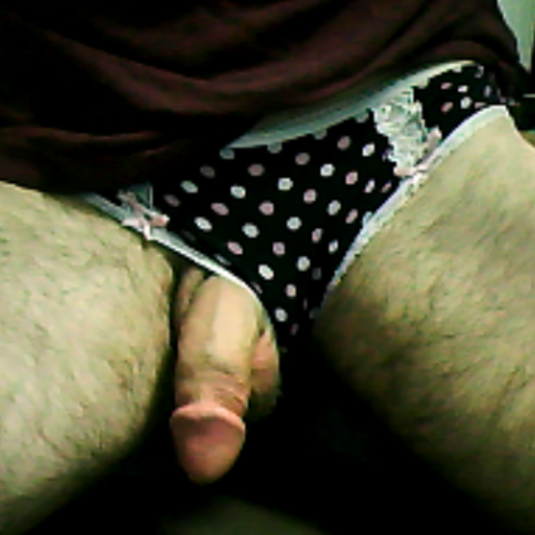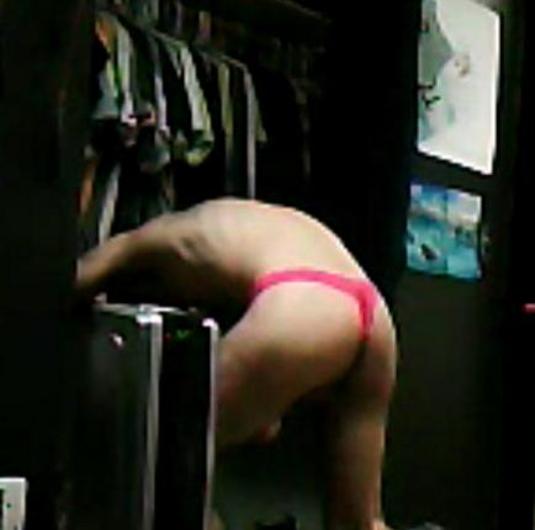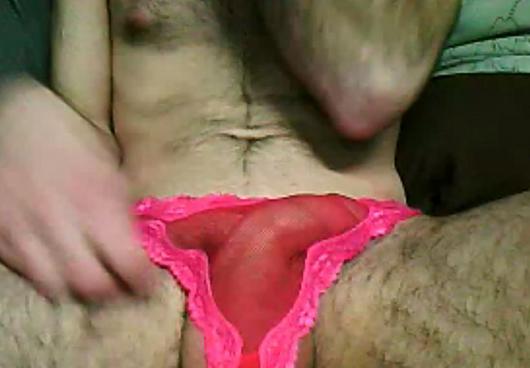 And now… for the surprise!  Here is Tyler's PERSONAL cell phone number:   (360) 431-1399.  Call him and tell him you saw his pictures on my blog… and tell him what a little sissy panty boy he is! He'll LOVE it!!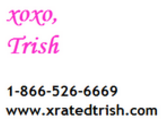 My new sissy slut (Courtney) and I have been having a lot of cam fun lately!  I LOVE taking lots of screen shots of her having fun with her *friends* (you'll see what I mean soon enough)!  These are only SOME of the pics I took of her.  The EXTRA naughty ones are soon to come!
I gave Courtney the assignment to write all the captions for the pics.  I think she did a pretty good job!  I hope you all enjoy the pics!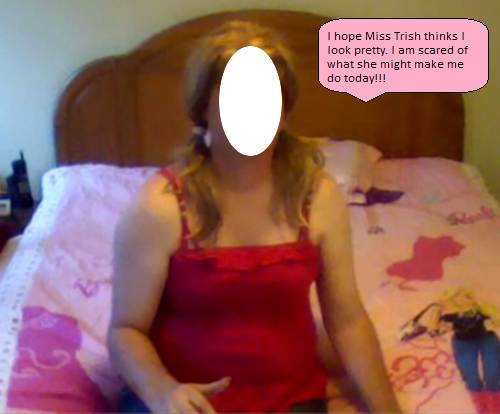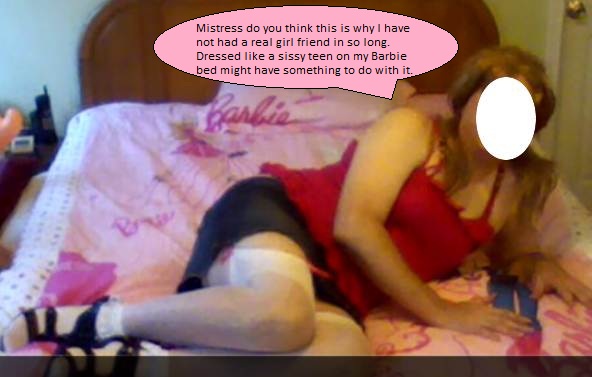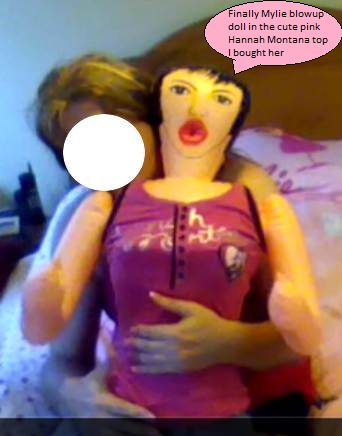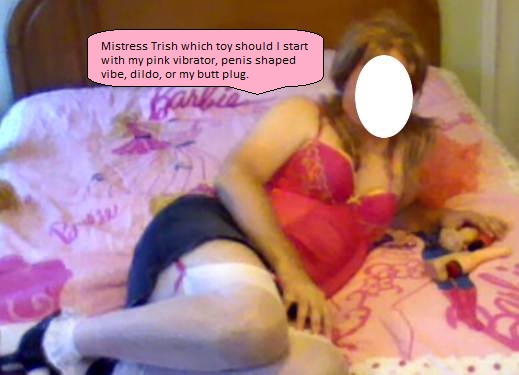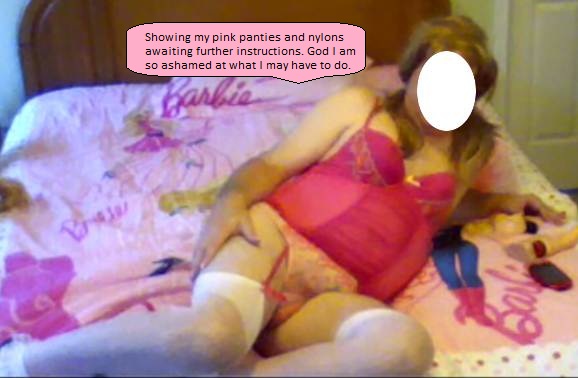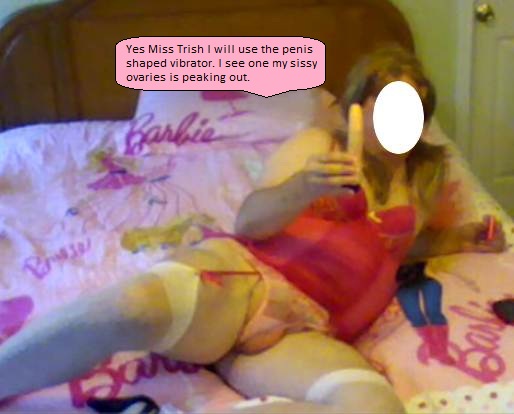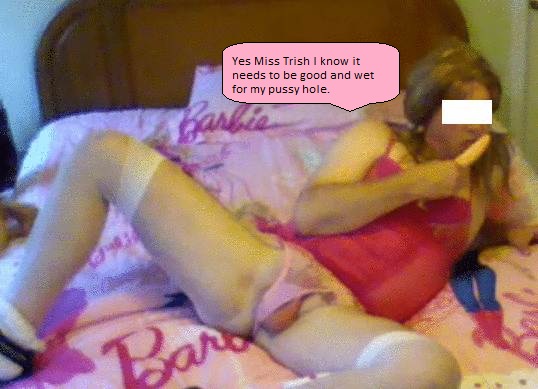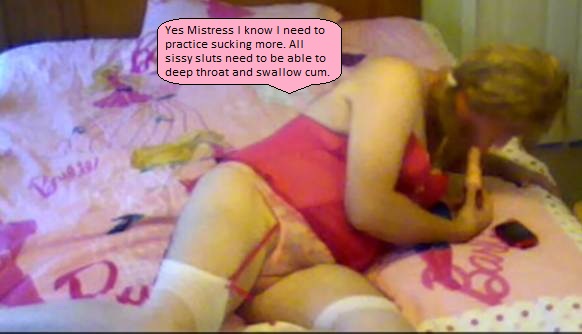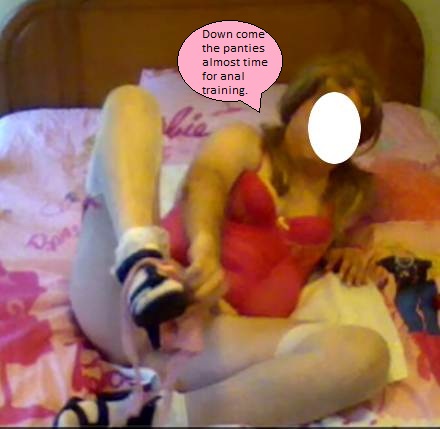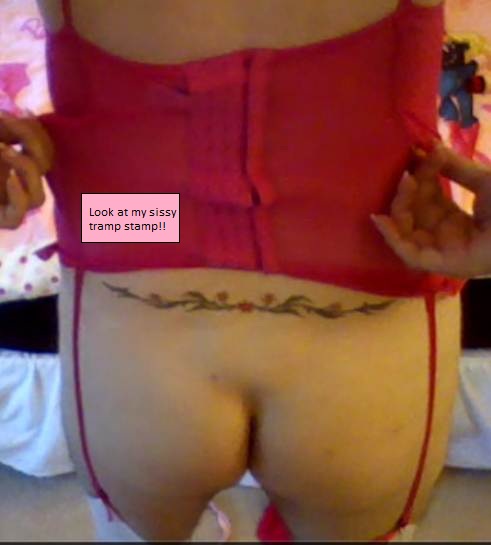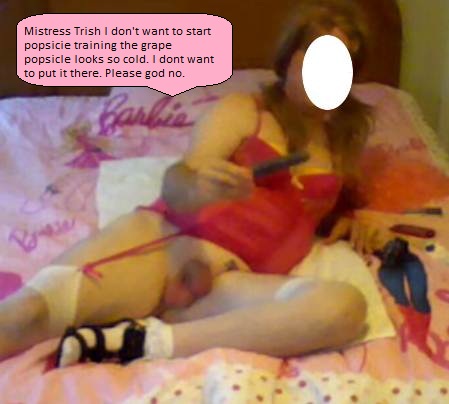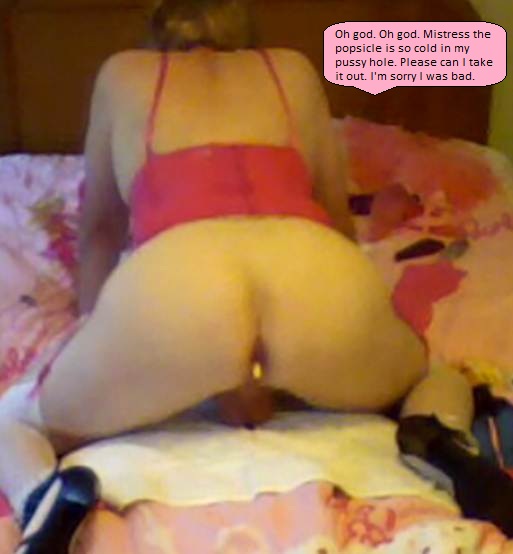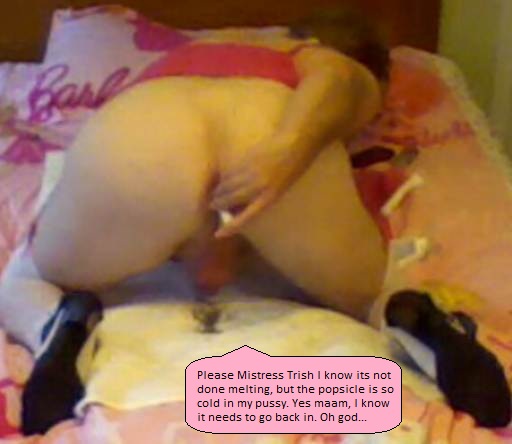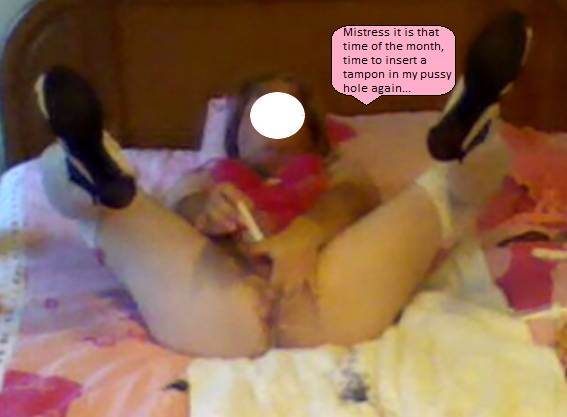 Check back in another week or so for some SUPER hot and TABOO pics of Courtney and MOMMY!!!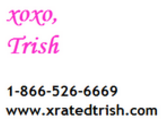 KEVIN!!!
I have probably seen thousands and thousands of cocks by now.  Over half of my callers want to send me pictures of their penises.  (I don't even ask… but my email box gets filled!)  And now that I've been watching you guys on cam the last few years… I get to see even MORE cock! 
I really am pretty shocked by some of the smaller *ahem* cocks I have seen, but this one takes the cake!  When I told him his was the tiniest PIN DICK I had ever seen, and that I wanted to post it on my blog, he was EXCITED!!! 
So now…
I give to you…
(Drumroll)…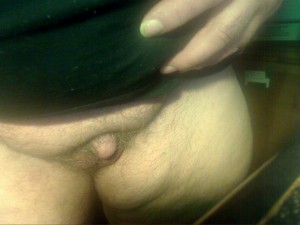 It STILL cracks me up every time I look at it!  It makes me think of a little doorbell–just reach over and "DING-DONG!"  (Oh… did I mention Kevin likes to wear PANTIES sometimes??  I guess his poor teeny-peeny would get lost in a pair of boxers!)
Kevin knows his dicklet is tiny.  I've known him a couple of years now and he's CONSTANTLY trying any kind of pill or cream on the market to make it bigger.  He's now currently trying X-Lotion.  It says on the website "Simply apply X-Lotion daily and watch your penis grow.  It's fantastic!"  He's already gone through 3 of the 6 bottles he purchases just last month!  He promised me I could put an AFTER pic of him when he's done.
Oh… and feel free to COMMENT on Kevin's pic.  He truly wants to hear what anyone has to say about it! 

  Have fun!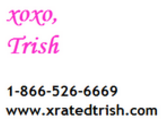 I've had a few calls with my new panty boy since I first "introduced" you to him in March. He is sooo much fun to watch on cam! He absolutely LOVES putting on a panty show for me. Look how precious he looks in these yellow RUFFLED panties: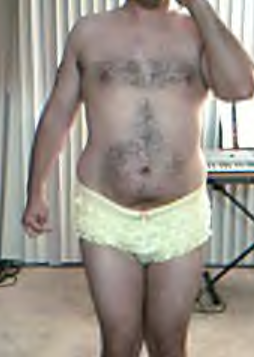 He's got another pretty ruffled pair he likes to wear for me as well: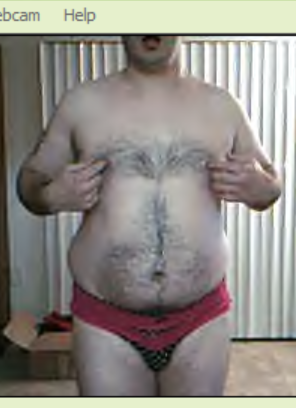 Yes… he's touching his nipples!

 Once he puts those panties on he gets sooo turned on!  We like to play a little game where I've "hypnotized" him and when I say the magic word… he puts his arms up in the air and starts twirling like a ballerina.  While he's doing this, he says, "I'm a little girl… I'm a little girl."
By this time, he's SUPER-HORNY and ready to get down to business!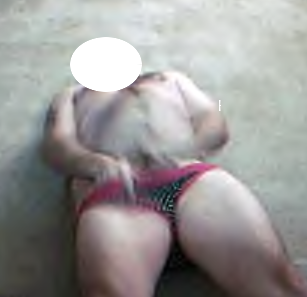 He would DIE if he knew I was taking screen shots every time he called!  ha ha   At least I was nice enough to block out his face… THIS TIME!!!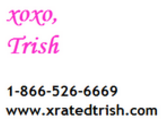 His name is Daniel (but I think I'm going to have to come up with a PRETTY name for him)!!!  He has QUITE the panty collection, too.  When he calls he likes to get on cam for me and give me a little panty fashion show.  He can't seem to keep his hands off his nipples while he's strutting around in his panties.  Before you know it, he's twirling around with his arms up in the air like a little ballerina saying, "I'm a little girl!"  Cracks me up every time!  Here's a couple of pics of him that he sent me in confidence.  Shhhhhhhh…. don't tell him I posted them here!!! 


Aahhhhhh… I love to hear those words!!!  I just had a loser call me and beg for me to take his money while I let him jerk off for me.  Now who am I to say NO???  Steve from L.A. was his name.  And… as you would guess… he has a little dick.   I laughed while listening to him repeat "I have to pay Trish to jerk off" over and over! 
But… the fun doesn't stop there!  We played "Raise the Rate" game!  That's where we hang up…. I raise my Niteflirt rate… and Steve calls me back at a higher rate, which means MORE $$$ for me!  We played this a few more times until I FINALLY let the poor sucker cum.   I have to admit that's one of my favorite games to play!
Who wants to be next??


These are pics of my new East Indian micro-penis boy, Rick. What a loser he is! He's about 5′ 6″ tall, 215 lbs, and he has a HUGE fat gut! He spends at least half the day masturbating to beautiful white women like ME (of course), Paris Hilton, Jessica Simpson, and Britney Spears.
One of his BIGGEST fantasies is to be wrestling naked with a well-hung guy and have him eventually rape his man cunt, while a bunch of my girlfriends and I watch and video tape it! Hmmmmm… might be worth the trip for him to come up from Florida to watch that!
The funniest thing about these pics are that these show his penis HARD! That's as big as it gets! No wonder he masturbates all day. What girl would want that???
Okay, loser boy! Now that I put your pics up… I expect a big tribute!!!