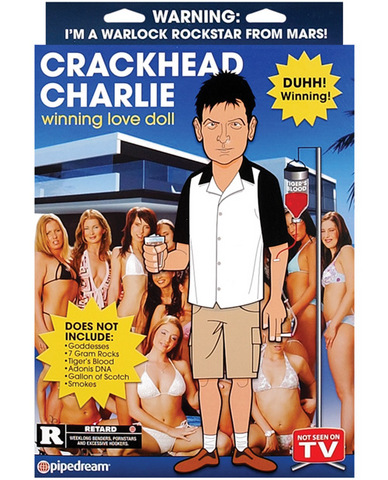 OMG!  I laughed so hard when I saw this!  You can now get your own Charlie Sheen blow-up doll!  This is how the website describes it:
"He's high on himself and full of hot air! You don't have to be a slutty porn goddess to party with this bitchin' rockstar from Mars. The Crackhead Charlie Winning Love Doll from Pipedream just needs air and this neurotic nutjob will show you his two and half personalities, warlock, fangs, fire-breathing fists and Adonis DNA. Does not include tiger blood. "
For all you BIG perverts that have been lusting over Miley Cyrus ever since she started playing Hannah Montana… they have a Miley doll, too!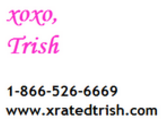 Josh Basso, from Tampa, was arrested for making phone sex calls to 911.  He said his cell phone ran out of minutes and 911 was the only number he could call for free.
Basso faces a misdemeanor charge of "misuse of wireless 911 system." He is not the sharpest tool in the shed. Basso called 911 four times Wednesday before being arrested at his home. When officers asked him where his cell phone was, he appeared to be shocked, responding, "How did you know I had a cell phone?" The responding officer then dialed the number that was recorded by dispatch – Basso's phone starts to ring. Finally, the desperate loser fessed, "I did it! I did it."
He gets MY vote for LOSER of the year!


EVERYONE knows you shouldn't text while driving, right? And CLEARLY everyone knows you shouldn't shave your privates while driving, right? WRONG! This woman obviously missed that memo!!
Check out the rest of this crazy story here:
http://wendyista.blogspot.com/2010/03/woman-crashes-car-while-shaving-her.html



I just wanted to thank Jane's Guide for giving us a "QUALITY" rating on their website!  If you have never heard of Jane's Guide… where have you been??  They have been around for over a dozen years, reviewing all types of adult sites.  Their motto is, "We waste our time, so you don't have to!" 
They review photo sites, video sites, adult services sites, and SO much more!  They will definitely let you know which sites to stear clear of, saving you time AND (sometimes) money!
So head over to Jane's Guide to read my review and then check out the rest of their site.
Thanks again everyone!



My NEW website is up and open for business!  The website address is http://www.xratedtrish.com.   Now you can call me DIRECTLY on my own toll-free number!  All calls are $1.50 per minute, with a 10 minute minimum.  I take Visa/MC/AMEX/Discover and also debit cards and gift cards with a Visa/MC logo on them.  You can also pre-pay.  (Just send me an email and I will provide you with my address, or you can find it on my website.)
I have a list of potential topics and fetishes we can talk about, or you can email me one of your own! 
I look forward to talking with you soon!