I have LOTS of pics sets of myself available for sale.  Each set of 3 is ONLY $5.00.  At that rate, I'm sure you'll want to get them all!! 
So are you an ass man… pussy man… or are tits your thing?  Let me know you're interested and I'll send you the link where I have them all stored.  Purchase a set or two and you'll have them for *inspiration* when I'm not around… or you can have them out while we do a call! 
Email me and let me know what you'd like!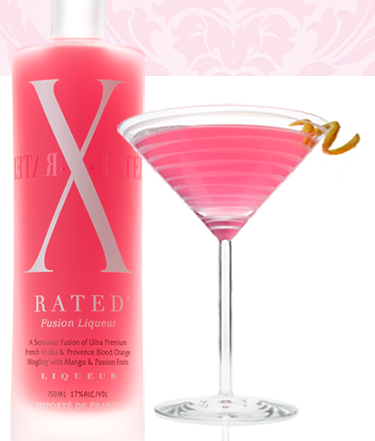 Look at this YUMMY liqueur I just ran across.  It's called X-Rated Fusion Liqueur.  Not only is it PINK (which is my SIGNATURE color)… but I truly believe they must have named this after me!
This is how the website describes it:  "Award-winning X-rated Fusion Liqueur is a unique, exotic fusion of ultra-premium French vodka and 100% pure, organic fruit juices including rich blood oranges from Provence in France, with a taste of mango and passion fruit from Brazil.  Drink pink and discover why it's called X-rated."
You can check out their website here:  X-rated Fusion Liqueur.   There's lots of recipes on there as well.  I think I will pick up a bottle for this weekend!



OMG!  I HAVE to tell you about a cam show I saw the other night.  One of my callers, "Bob," wanted me to watch him on cam while we did our call.  This was the first time I'd watched him on cam, though we had talked about doing it a few times.
So there is "Bob" sitting in his chair completely naked and holding a crochet hook in his hand.  Now, for all you guys that have never seen one, I included a pic above.  These are about 7 inches or so in length and have a HOOK on one end. 
"Bob" picked up a bottle of K-Y lube and started to pour some of it into his pee hole!!  Then he picked up the crochet hook and started inserting it into the head of his penis… HOOK SIDE DOWN!  I just sat there with my mouth wide open!  I figured he would probably only insert it a couple of inches… but he pushed the ENTIRE crochet hook down into his hole until it disappeared!!!  By this time his cock was EXTREMELY hard and he said it felt REALLY good.  In fact, he couldn't even stroke his cock for a minute or two because he was sooo close to cumming already!  After calming down just a moment, he started to SLOWLY stroke his cock.  On the upstrokes, you couldn't even see the hook.  On the down strokes, you could see an inch or two of it sticking out of the top of his penis! 
He started stroking it a little bit faster, and I could tell he was very close to cumming.  All of the sudden, the crochet hook started to rise up out of the top of his cock until it fell out and landed onto the floor.  Lots of thick cum oozed out of his penis and all over his fist!!  I have to admit I'd never seen anything quite like it! 
So who wants to top this?  Email me with your ideas, and I hope to be watching YOU on cam very soon!


Aahhhhhh… I love to hear those words!!!  I just had a loser call me and beg for me to take his money while I let him jerk off for me.  Now who am I to say NO???  Steve from L.A. was his name.  And… as you would guess… he has a little dick.   I laughed while listening to him repeat "I have to pay Trish to jerk off" over and over! 
But… the fun doesn't stop there!  We played "Raise the Rate" game!  That's where we hang up…. I raise my Niteflirt rate… and Steve calls me back at a higher rate, which means MORE $$$ for me!  We played this a few more times until I FINALLY let the poor sucker cum.   I have to admit that's one of my favorite games to play!
Who wants to be next??


I absolutely LOVE being a phone sex operator!  But sometimes… I have to admit I get some VERY strange requests!  And… every once in a while… I do turn down a call.  Here's an example of one such call I got tonight:
Caller:  Hey Trish, I'm looking for a really kinky girl tonight to do a fantasy with me.
Me:  Okay… what would you like to talk about?
Caller:  I'm looking for a girl that will talk about helping me CUT MY DICK OFF!!!!
Me:  Ummm, sorry… I'm not that girl!!
Caller:  Okay… bye.
I'm at a loss!  Oh well… I'm sure he'll find someone that will talk about that fantasy with him!  I'd rather talk about SUCKING and FUCKING!