Posts Tagged 'email address'
Ok…. it's NOT what you're thinking!  I am NOT pregnant!  (For those of you who have NO idea what the phrase "the rabbit died" means, can find out HERE!)
What I was referring to… is my VERY favorite sex toy (the Rabbit).  It FINALLY bit the dust!  I guess the poor thing could only take so much! 
  Hmmmm… what am I going to do without my little friend? 
I was checking out my favorite sex toy site and found they carry all sorts of Rabbits now!  Which one should I choose?  They have "beginners" models (not sure EXACTLY what this means!!), waterproof models, and even models that LIGHT UP!  Why… they even have a rabbitt attached to a STRAP-ON device!  Now that conjures up some fantasies!
Anyway… I'm HOPING one of my adoring clients will come to my rescue and send me a new one!  The website is: www.midnightpleasures.com  Just type in this model number in the search box:  SE1610-70   It's for the pink, waterproof Jack Rabbit!  (I think most of you know that pink is my FAV color!!)  Just send me an email to: xratedtrish@yahoo.com and let me know you're going to send it… and I'll give you my mailing address.  Whoever sends it gets 5 FREE minutes plus also gets mentioned in one of my upcoming blog posts!
Talk to you soon!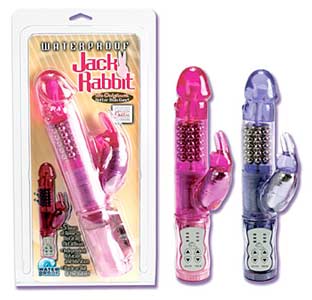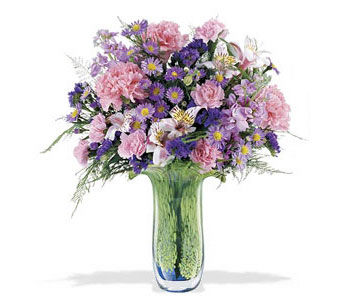 I just wanted to thank "T" for the flowers he sent me yesterday!  As a lot of you know… I've had a HORRIBLE cold for the last 2 weeks that just DOES NOT want to go away!  One of my FAVORITE customers sent me the bouquet pictured above to make me feel better!  If you did not already know… I ADORE FLOWERS!!! 
There is an awesome website where people can send flowers/gifts to others without actually needing to know where they live!  All they need to know is the person's email address!  Here is the link:
You just go to the website… decide what you want to send… and give them the person's email address.  The company will send an email to the recipient telling them there is someone wishing to send them a gift.  If they agree to receive the gift, they email back with their address so the gift can be delivered.  This is when your credit card would be charged.  If the person declines the gift, your card is never charged!  (By the way, my email address is
xratedtrish@yahoo.com
)
Anyway, the flowers MADE MY DAY!  Thanks again!