I've had a few calls with my new panty boy since I first "introduced" you to him in March. He is sooo much fun to watch on cam! He absolutely LOVES putting on a panty show for me. Look how precious he looks in these yellow RUFFLED panties: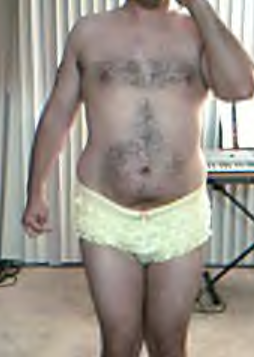 He's got another pretty ruffled pair he likes to wear for me as well: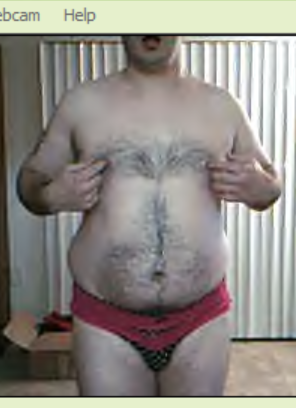 Yes… he's touching his nipples!

 Once he puts those panties on he gets sooo turned on!  We like to play a little game where I've "hypnotized" him and when I say the magic word… he puts his arms up in the air and starts twirling like a ballerina.  While he's doing this, he says, "I'm a little girl… I'm a little girl."
By this time, he's SUPER-HORNY and ready to get down to business!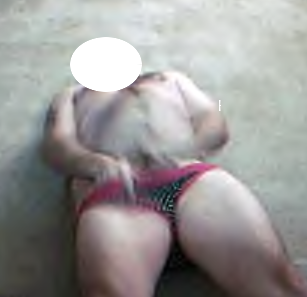 He would DIE if he knew I was taking screen shots every time he called!  ha ha   At least I was nice enough to block out his face… THIS TIME!!!